2010 and 2013 School to Watch
Mission Statement
My mission is to strive for success, be accountable to my goals, and be responsible in all I do.
Vision Statement
Committed to Excellence for all Students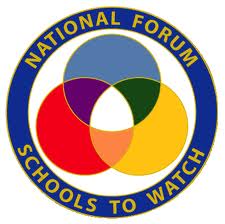 Chandlers School School to Watch 2010, recertification 2013
Chandler's Distinguished Middle School
Chandler's Middle School reached "Distinguished" status by ranking among the top 10 percent of all middle schools in the state of Kentucky.
Congratulations to our students, parents, faculty, and staff members for all of their hard work.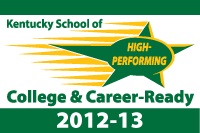 Chandlers School has been recognized by the Kentucky Department of Education as a High-Performing School in the area of College and Career Readiness.